We have been in Iran during the Iran Plast the last week. As we see recently increasing requests from European companies about the usual production issues and obstacles in the world of production. Most companies see the upcoming market but are little bit concerned how Iran and Iranian people are able to work to world class standards. We have also taken the chance to be part of this fair and get some insights in the market and the expectations. And we had some visit on the plant.
Our production from NikooGroup is Irans first and biggest producer of PP fiber. And today we where talking about its full working recycling system, which is installed there. We started our journey early in the morning by 5 o`clock in Tehran. As it takes 3 to 4 hours to the production plants, this day the early bird was our companion. Despite the streets are in perfect shape, the traffic is a mess, like in the most cities this size.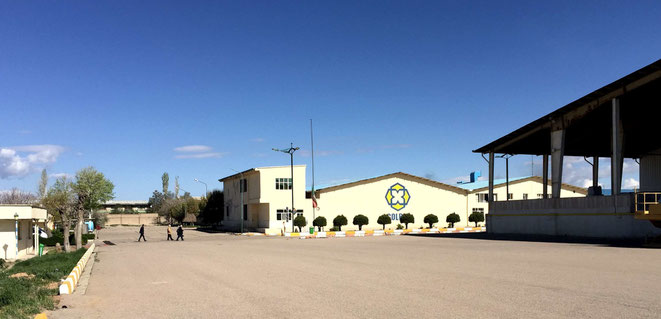 Reliability and Stability?
Most of the talks we had went around the topics that come up in a country that comes back to world society and is currently not so well known. As especially I am here for now a few years getting in touch with the country from private as well as business perspective, I can quiet well understand the topics. Mostly the questions that arise are going in the directions of reliability and thus stability, the other concern is if US will not act unfriendly after doing an investment in Iran.
The second concern I perfectly understand, and as still European banks are very reluctant to finance such ventures, it creates a discomfort. But as BASF is going to invest in Iran, despite their huge US business, this should show everyone there are good and solid ways for working in Iran. And for all the other concerns, we see the same pattern or reliability, kindness or selfish behavior in Iran as in other countries. Indeed, the question for stability is something we cannot respond on a stable basis as the whole region is shaking. Just our experience proves us.
And as last appetizer have a look on our wonderful breakfast, 6 o´clock in the morning in a highway restaurant...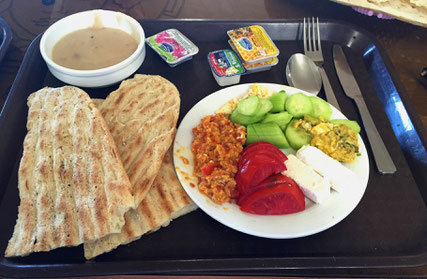 Isn't that a good argument for going there and have a look? If you like, let us know
Stay tuned
Yours K-Street6 team